TRANSMIT – initiate the second of the second – RECEIVE – initiate one-oh-five-one-two-zero-zero units – CHECK ONE-TWO, WE'RE ALL HUMMING ALONG – with masons free – WITNESS – The Second Anniversary!

Yet another revolution around that little yellow star, sweetlings. It's been another exciting year in Secret World Legends and our inky black hearts are continuously humbled and amazed by your passion and dedication. Thank you all so much for the love!
What to expect this year: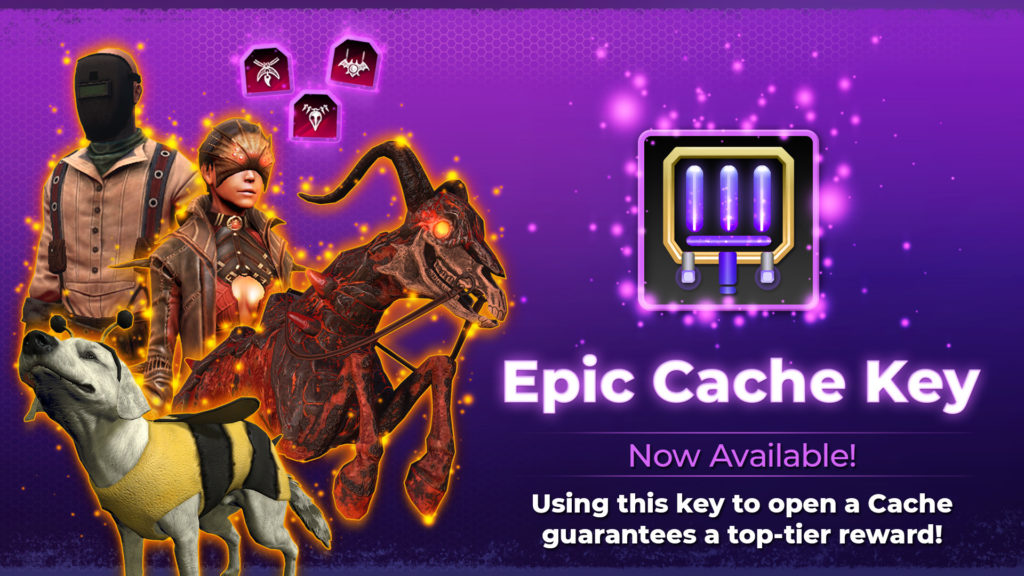 Special Daily Event Login Rewards – Log in to receive a free special gift every day during the event, including one free Epic Cache Key, a new key that guarantees a top-tier reward* from the cache it's used on! Top-tier rewards are the pet, mount, outfit, or talisman/weapon bag from their respective caches.

Caches on Caches – Every cache released to date has a chance to drop in the world during the anniversary!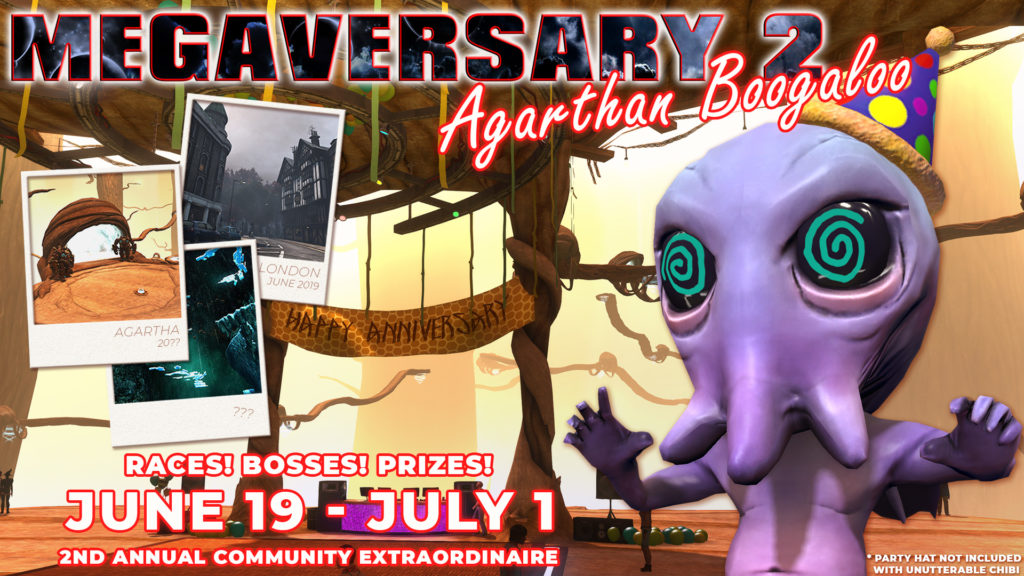 Community Events – MEGAversary 2: Agarthan Boogaloo runs June 19 – July 01! Read here for more on this year's community-run anniversary extravaganza! Plus, we're hosting a scavenger hunt on June 30th with fabulous prizes to those who crack the riddles and find key items hidden throughout the world. For more information on the scavenger hunt, read here!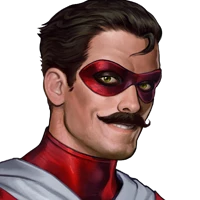 Brand-new Agents – A fresh batch of new subjects have been identified by the Agent Network, right in time for the anniversary! These agents are a permanent addition to the game and won't go anywhere after the event ends. You may find these new agents via the agent network, under "Freemasons"!



The Talos of Gaia – The Immaculate Machine gives you treats, sweetling. She excretes life into hulking husks of matter and energy! Discover and play with one of 11 Talos of Gaia through the event portals in Agartha.

These golems will cycle in a fashion that will allow everyone to eventually see all 11 golems, even if you only have time to play for 1 boss fight per day.

Defeating the Talos will allow you to open the Buzzing Hive, an extra item you get every day alongside event login rewards! Plus, the Talos have a chance at dropping items to fill out your Museum of the Occult!

Shards of Corruption – The crystallized quintessence of corruption and rage lies at the heart of each Talos. The Gatekeeper may have a use for them…

The Party's Back – Agartha is dressed up for the occasion with party favors and destructible piñatas you can smack for free loot!

Seasonal Legends – Discover the Legends of the Talos, penned by the Scrivnomancer himself!