Behold a winter wonderland! Starting December 12th through January 2nd, Krampusnacht returns to Secret World Legends!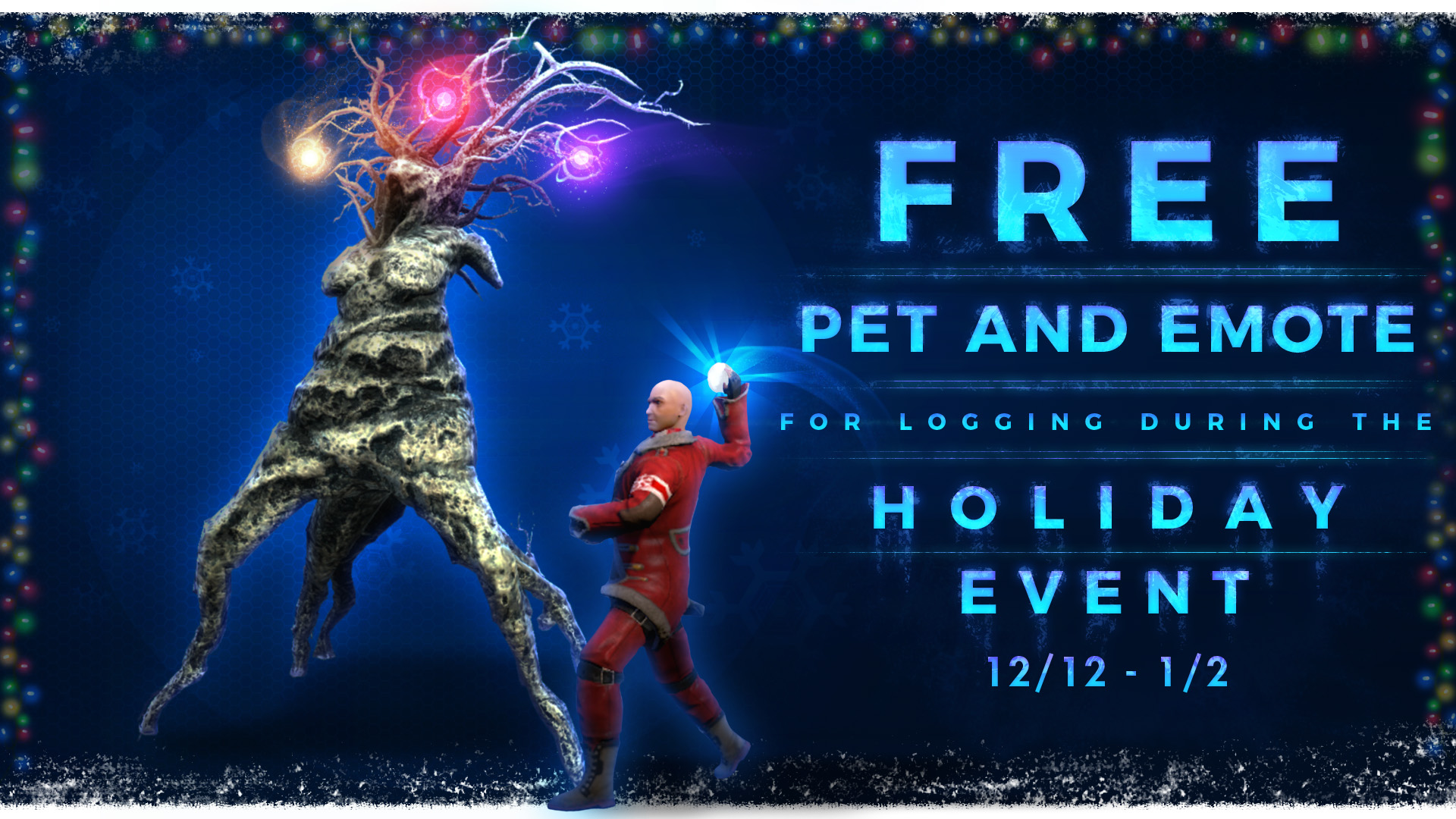 Elusive, powerful creatures have emerged from the shadows in strange sightings across the world; it's up to you to hunt them down and get to the bottom of their appearance! Accept bounty missions from the Paragon activity board in Agartha to begin your task.
These special champion enemies may require some extra leg (or brain) work to coax them from hiding.
Additionally, the Krampus Gate has swung open once more, ushering an invasion of a foe most hairy and vile: The Krampus! Spawning around the world, you must defeat them and take the battle to Niflheim itself!
Hel, queen of Niflheim, returns in two forms: one as the guardian of her realm, and another as a grand encounter within Agartha. Those that summon her in Niflheim can try their hand in two difficulty modes, while those in Agartha may fight the giantess in all her glory through hourly public raids. Overcome the odds and earn seasonal rewards!
Oh, and we nearly forgot: Can you solve the new seasonal investigation mission? 😉
Happy Holidays!
-the Secret World Legends team
---
The Return of the Winter Cache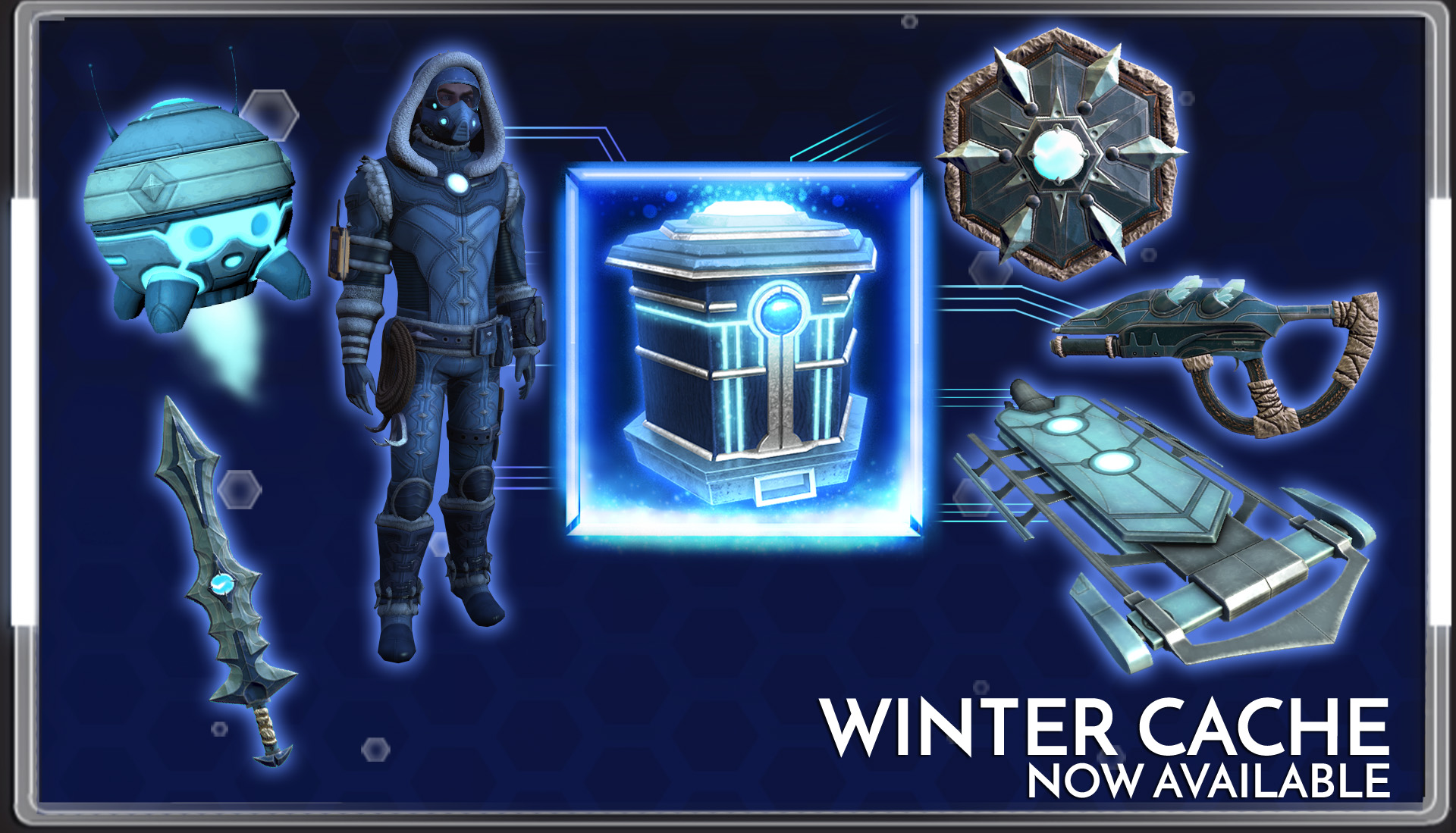 The Winter Cache is making a comeback! This arctic and frost-themed cache features an Outfit, Pet, Mount, and a full set of Extraordinary Weapons!
Winter Cache replaces Oni War Cache drops in the world. The Oni War Cache, as with all previous caches, may still be traded and opened for their advertised contents.
Winter Cache Potential contents:
• Arctic Survey Drone pet
• Rocket-Powered Hoversled mount
• Arctic Explorer outfit
• Frost-Bound weapon Mk III
• Extraordinary weapon Mk II+
• Purified Weapon Distillate
• Purified Talisman Distillate
• Purified Glyph Distillate
• Purified Signet Distillate

Additional contents:
• Pile of Snowballs
• Pure Anima Potions
• Third Age Fragments